What Sorority Celebrities Would Be In Based On Their Philanthropy Work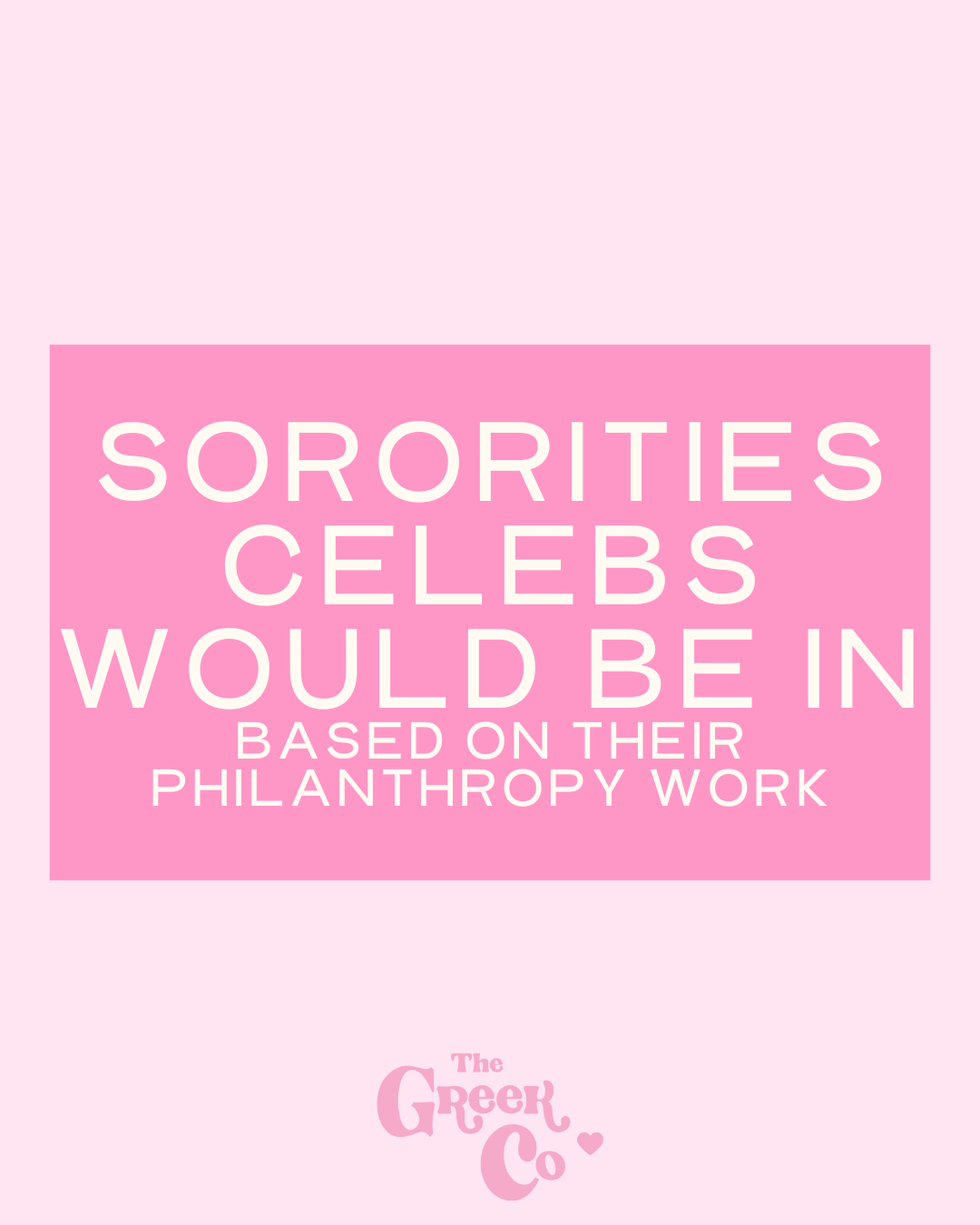 Florence Pugh
Florence Pugh is the perfect fit for Alpha Chi Omega. In 2020, she partnered with a poet named Simon Armitage to use her voice in a song spreading domestic violence awareness. The profits made through the song went directly to the UK charity called Refuge that provides support for women and children experiencing domestic violence. Alpha Chi Omega's national philanthropy is domestic violence awareness and we think Flo would make a great AXO sister!
Vanessa Hudgens
Based on Vanessa Hudgens' impact at the Make-a-Wish foundation, she would be exactly what Chi Omega looks for! Hudgens has been recognized numerous times for her work with the organization and has even presented for them on different occasions! For decades, she has attended events, met with Make-a-Wish children, and donated. Chi Omega's philanthropy works with Make-a-Wish and fundraises for them every year. If Vanessa went through recruitment this fall, we'd bet that Chi Omega would be top of her pref list!
Selena Gomez
In the past few years, Selena Gomez has dedicated herself to mental health and wellness. Her makeup line "Rare Beauty" emphasizes the importance of feeling beautiful in your own skin. Along the same lines, she started the Rare Impact Fund that raises money towards mental health services for communities that cannot afford it. Just last year, Kappa Kappa Gamma renamed their national philanthropy to focus on reducing the stigma around mental health and well-being. This change is right up Selena's alley, and we think she would be all ears during Philanthropy Round at the Kappa house!
Taylor Swift
In 2016, not a day went by that you probably didn't hear "Welcome to New York" by Taylor Swift on the radio. But did you know that all proceeds from this top hit went directly to New York City's public education system? Taylor's dedication to this philanthropy is what would earn her a spot in Pi Beta Phi. Pi Phi's philanthropy is centered around "Read, Lead, and Achieve", where they raise money and advocate for the power of reading. Once Taylor walks through the doors of Pi Phi, we think it'd be an instant "Love Story".
Kate Moss
In 2016, Kate Moss, along with Naomi Campbell, was the poster woman for Fashion Targets Breast Cancer in the UK. This campaign raised money for breast cancer research in the United Kingdom. Kate's experience in the field of breast cancer would surely earn her a bid from Zeta Tau Alpha. Zeta's are known for their dedication to breast cancer awareness and education. We know that by the end of recruitment, Kate would have pink ribbons all over her dorm room!