Celebrities You Didn't Know Were in Sororities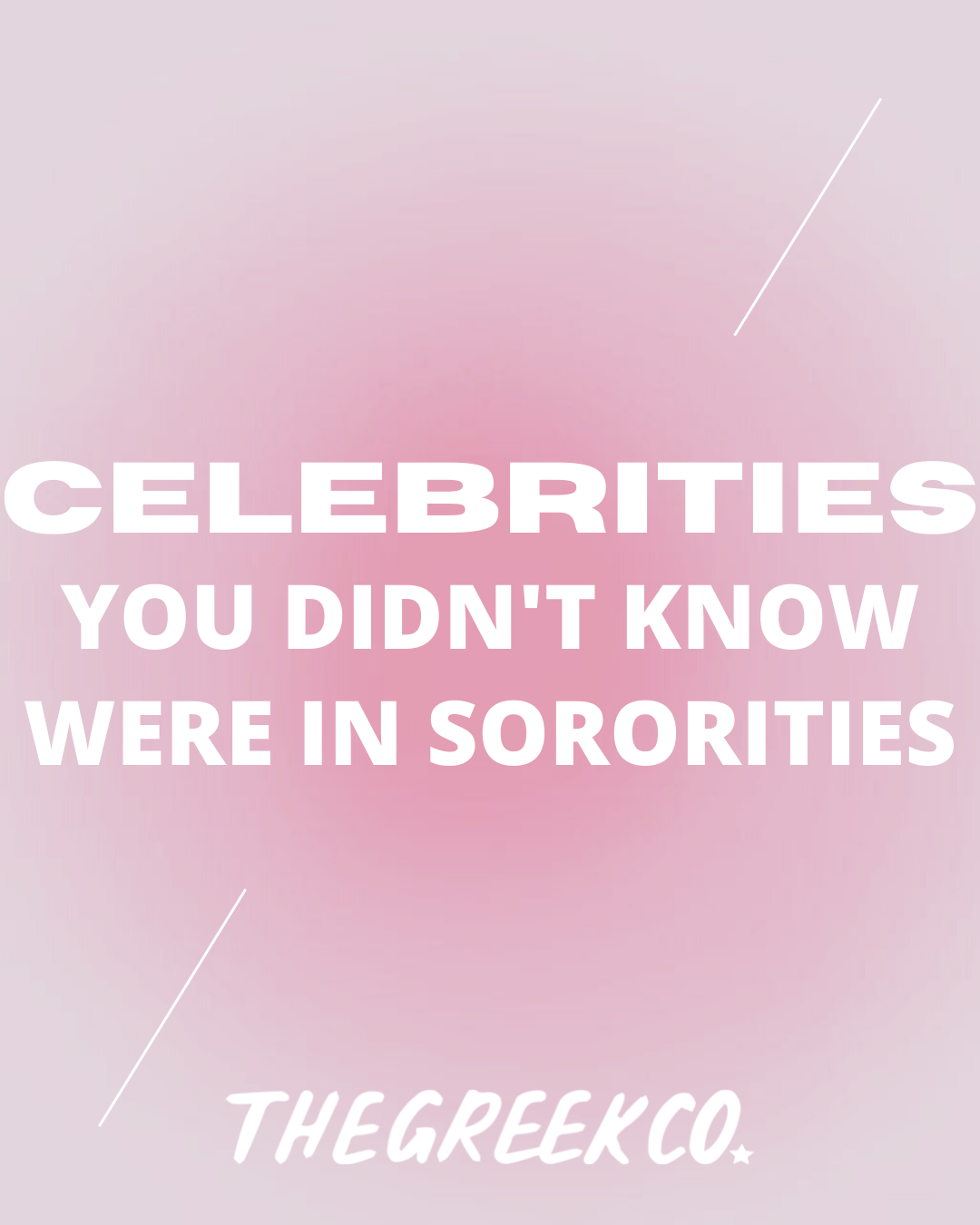 1. Meghan Markle: Kappa Kappa Gamma
You heard that right, the British royal family has a sorority women amongst them. She attended Northwestern University where she became a member of Kappa Kappa Gamma.
2. Kourtney Kardashian: Alpha Phi
Kourtney and Rob are the only Kardashians out of their wildly successful family that attended college. Kourtney was a member of Alpha Phi at ASU. Very on-brand. Although, we were surprised to read that she graduated with a degree in theatre arts and Spanish. We can't find any info on whether Rob Kardashian was in a fraternity or not. If he was, what fraternity would you guess he'd be in? Tell us in the comments. (our guess is Sigma Chi.
3. Hannah Brown: Alpha Chi Omega
Bachelor Nation's very own Hannah Brown was a member of Alpha Chi Omega at the University of Alabama. If you scroll alllllll the way down on her Instagram, her sorority days memories are still on there!
4. Whitney Port: Kappa Alpha Theta
Hills star Whitney Port was a member of Kappa Alpha Theta at the University of Southern California. Thought theta, thought right Whitney!
5. Carrie Underwood: Sigma Sigma Sigma
What are the chances that Carrie Underwood wrote one of her iconic breakup country songs about an ex frat boy? I doubt it… but still really cool to find out she was a Tri Sigma sister at Northeastern State University.
6. Aretha Franklin: Delta Sigma Theta
Commonly referred to as the "queen of soul," Aretha Franklin was an honorary member of Delta Sigma Theta. Imagine singing sorority ritual songs alongside one of the greatest artists of all time….
7. Ruth Bader Ginsburg: Alpha Epsilon Phi
Not only was she the second woman on the SCOTUS, but Justice Ruth Bader Ginsburg also was the first sorority woman to serve. RGB is an inspiration to women everywhere and will be remembered for her legacy, as well as being a sister.
The list goes on and on, which is no surprise to us that so many powerful/influential women once were in sororities! Read more here in the post by Mehera Bonner on Cosmopolitan to see what other celebrities were in sororities.