How to Survive Sorority Recruitment as an Active Member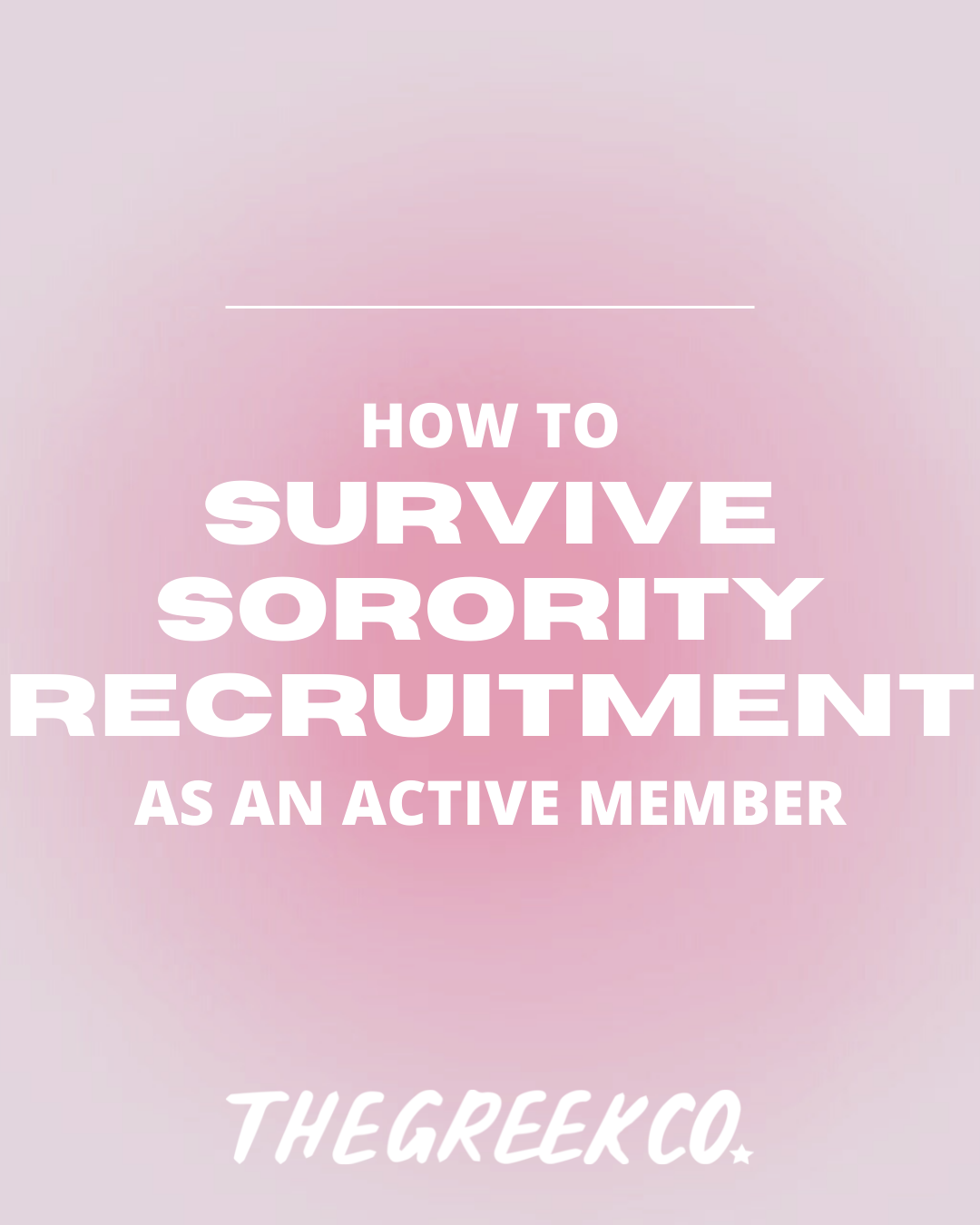 We know we're not the only people following along for #BamaRush on TikTok! It's a spectacle to be able to see into the lives on the girls at the University of Alabama during recruitment week, but there's also so much behind the scenes action that we're missing out on!
Active members are just as stressed as the potential new members. While we can't give away all of the secrets of what goes on inside the sorority house after each round and "after hours," we can give you a few tips on how to make the most out of this week!
The best piece of advice for an active member during recruitment week is that it is always better to be over prepared than underprepared.
Keep mints in your bag so you can keep fresh breath for your conversations all day long!
The sorority house is LOUD when every active member is talking to PNMs! You might have to be a little too close for comfort to hear each other during your conversation, so keep your breath fresh by popping in a mint before each round!
Keep a pen & paper nearby to take notes on the potential new members you met at the end of each party
At the start of recruitment, you see hundreds of girls trying to find their new home. Although you may only talk to 2 PNMs each party, it can get confusing on what you talked about and who you think would be a perfect addition to your sorority. Have a pen and paper close to you between rounds to jot down quick notes about each PNM after you speak with them!
Be sure not to make any big plans that week so that you can rest during your free time, and be on your A game for recruiting
Recruitment takes up your entire week. We know FOMO is real, but don't make plans to hang out with friends after you get out for the night. Go home, eat a full meal, and get some sleep to prep your mind and body for the full day ahead
Wear clothing & undergarments that are comfortable and fit well!
We know you want to show off and wear the cutest fit ever, but think about comfortability. Will you be able to jump in these sandals? Can you squat down in those jeans? Will you be pulling up that strapless bra every second? Will these sneakers give you blisters? The last thing you want is to be fidgeting with your outfit all day long or be in pain. Make sure to break in any new shoes and wear clothes that fit you well! Bring some lidocaine spray and bandages along just in case!
Keep a list of conversation ideas & open ended questions in your phone to review between parties if you need to!
While the first party might be quick, remember that conversation doesn't always have to be surface-level. Be honest about your experience in your sorority and talk about the things you and the potential new member have in common. Everyone loves to talk about themselves, so keep some key questions in your notes to review. When it comes to talking about your philanthropy and sisterhood, keep the events you do and statistics (like how much money you raised) in your notes to review.
Take vitamin C everyday to reduce your risk of getting sick!
Long days and even longer nights. If you're lucky enough to have recruitment before you start the semester, vitamin C is a good thing to keep on hand. Meanwhile, if you have sorority recruitment a a couple weeks into the semester, vitamin C will be your saving grace. Between trying to study, getting no sleep, and having close contact conversations all evening long, you'll need something to help you from getting sick! And please, please make sure you're eating!